In addition to our standard range, we can offer specialised cabinets to suit your individual needs.
Storage Heater Cabinets
Storage heaters are often even more unsightly than radiators. The hinged lids allow full access to the controls.
Bay Windows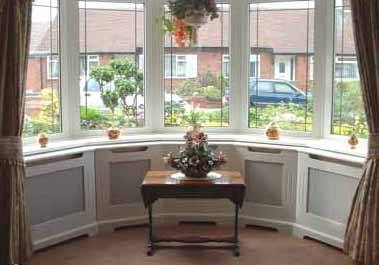 Bay windows are not a problem. We can fit cabinets that will add a touch of elegance to any size or shape of bay.